3 November 2008 - Just completed a lovely fungus weekend at Nunsmere Hall with some cracking company. Cheers to Mark for asking me to lead the walks and for the excellent hospitality. Here's a picture:-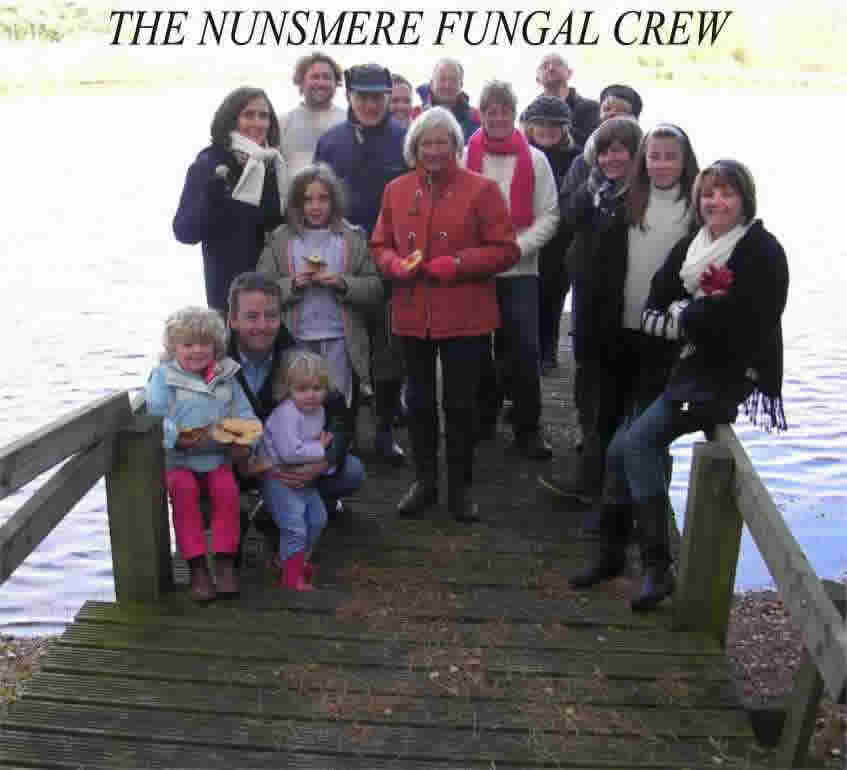 11 October 2008 - CLIP from recent copy of the Northwich Guardian
FIND OUT MORE FUNGAL FACTS ON A WOODLAND TOUR
Fungal fans can get up close and personal in Marbury Park this Saturday, October 11. Friends of Anderton and Marbury (FoAM) are inviting members of the public to join a fungal expert, from Fungal Friends, to explore the woodlands wide range of fungi.
The fungal expert, who goes by the name of Fungalpunk Dave, will be leading two sessions through the woodlands and will be introducing people to the various fungi.
The free event is especially suitable for people without prior knowledge of identifying fungi and families are welcome.
The first session is from 10am till noon followed by a second session from 1pm till 3pm and visitors should meet at the rangers cabin.
For further details call Frances Findlay on 01606 44727 or the rangers on 01606 77741.