31st October 2012 - 2 keen, enthusiastic and valuable members of the group (Charlotte and Clive I thank ye) have been out and about and been clocking up a few things here and there. Charlotte reports:- 'Firstly at Clocaenog forest Nr Ruthin, North Wales. On October 20th we revisited a favourite haunt in Clocaenog Forest called Bod Petryal. It is predominantly beech, birch and pine with a small stream running through it. Here is the list of species we can identify, there were many others we couldn't, mainly Mycenas and Cortinarius. A small group of Chlorophyllum Rhacodes at the base of pine plus the usual suspects of Yellow Brittlegill, Buttercaps and Sulphur Tuft, Marasmius androsaceus, Laccaria laccata, Leotia lubrica and Amanita vaginata (poss fulva what do you think?). Around the beech trees were Cortinarius bolaris (Dappled Webcap), Lactarius blennius and Russula nigrescens. Tricholoma ustale and Geoglossum viride in their usual spots and also plenty of Hydnum repandum of which we harvested a little for breakfast. Ramaria flaccida, Russula mairei, Trichaptum abietinum, Piptoporus betulinus, Trochila ilicina, Laccaria amethystina, Xylaria hypoxylon, Calocera viscosa and a wonderful array of Oudemansiella mucida.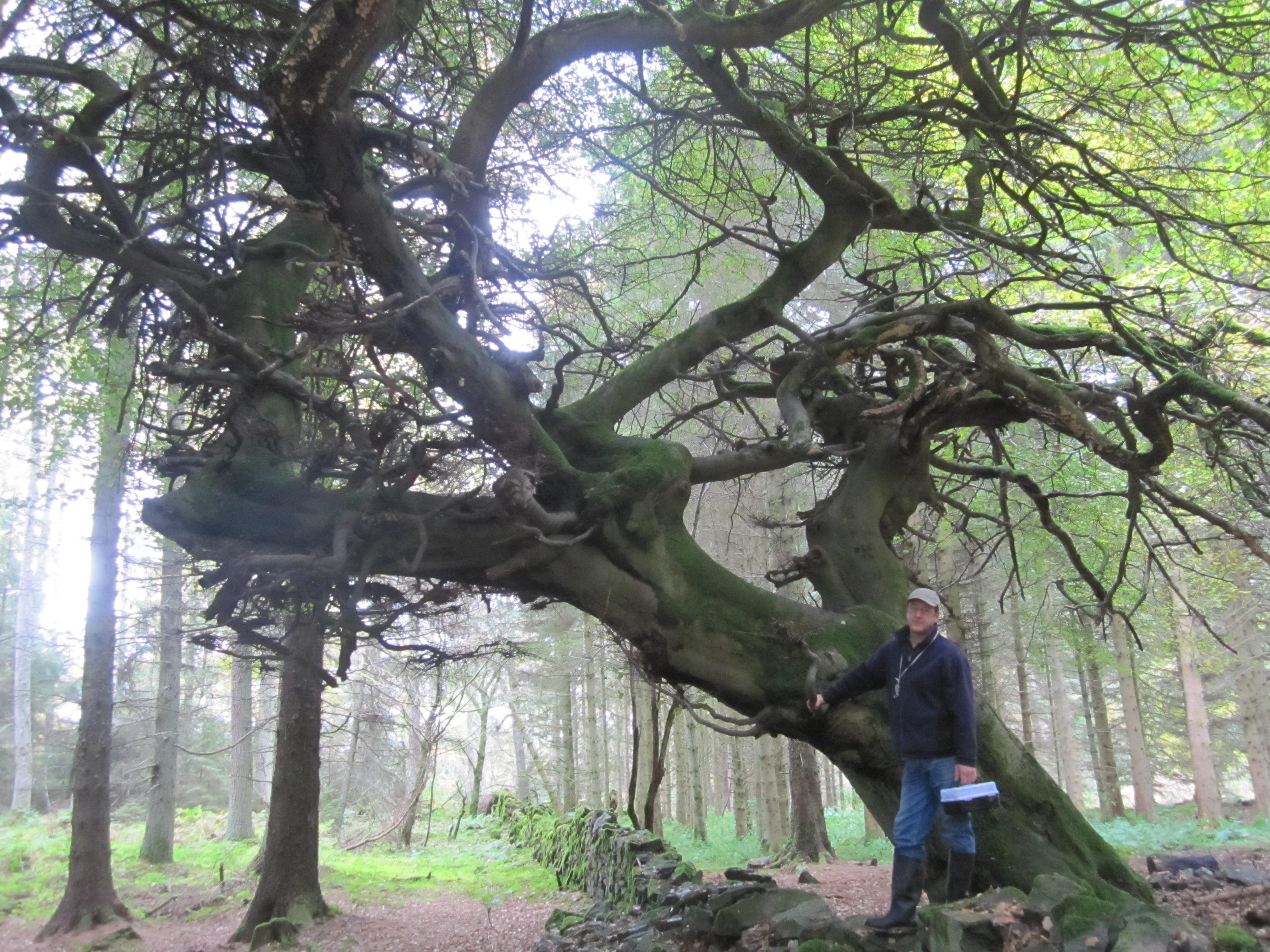 One man in his element
Last weekend on a foray around Marford Quarry, a sand and gravel pit near Wrexham we found hundreds of Tricholoma terreum, a huge patch of Geoglossum cookieanum, the earth fan Thelephora penicillata (we think) and around seven Pipe clubs (Macrotyphula fistulosa).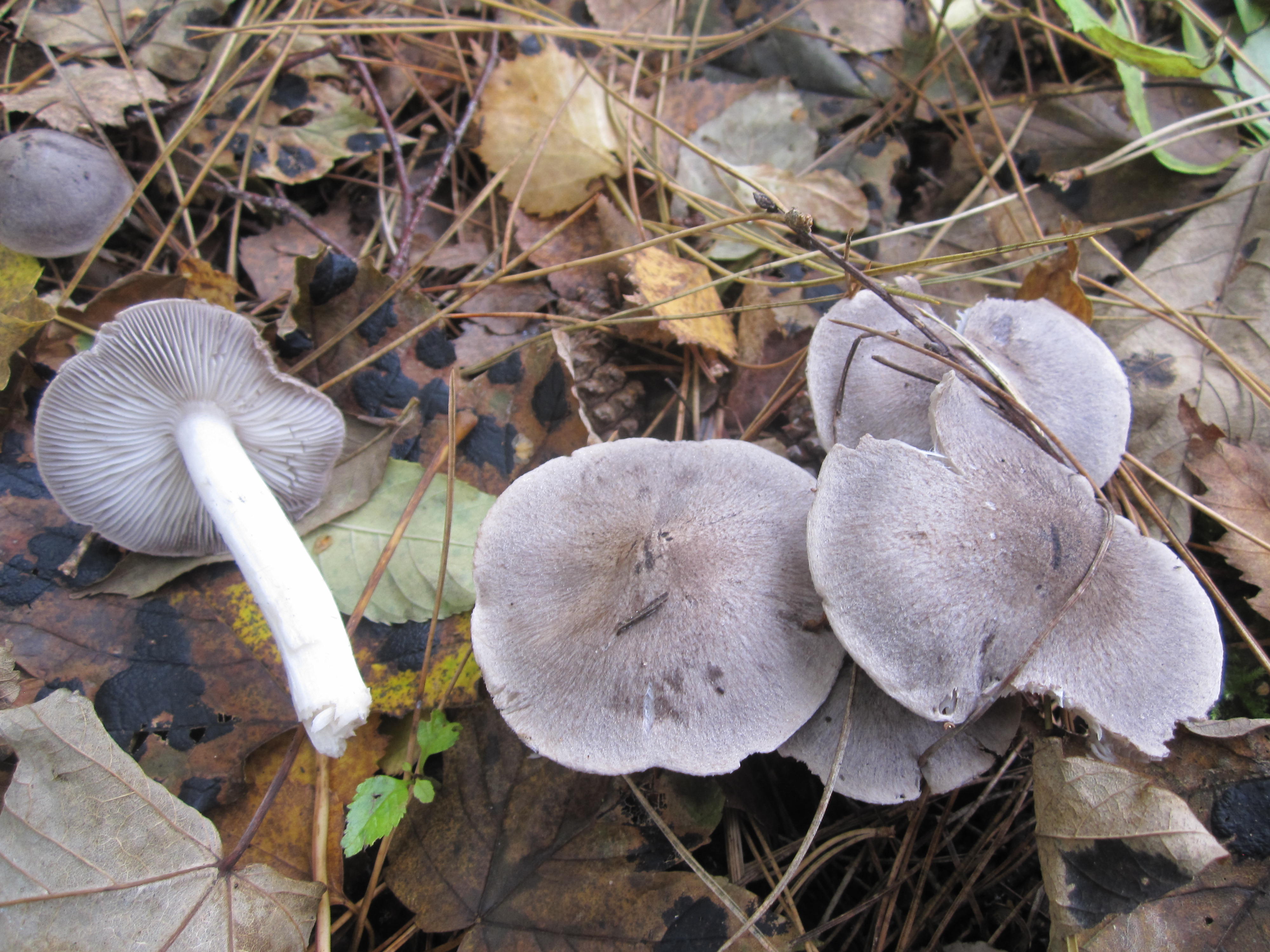 The Grey Knight no less
In a pine plantation area we found Scutellinia scutellata, Helvella lacunosa, Lactarius deliciosus, Geastrum fimbriatum under pine (sessile) and an early group of Flammulina velutipes.
This is the kind of stuff we need for the ABFG group to grow - brilliant indeed and most appreciated. Pictures to follow.